Tim Rogers has a six-hour-long Youtube review of the 1990s dating simulation game Tokimeki Memorial.
Tokimeki Memorial is cyberpunk. Tokimeki Memorial is more cyberpunk than Cyberpunk 2077 can possibly ever be. It's more cyberpunk than Snatcher. It's more cyberpunk than Shadowrun. It's more cyberpunk because it's a genuine, existing, cyberpunk artifact.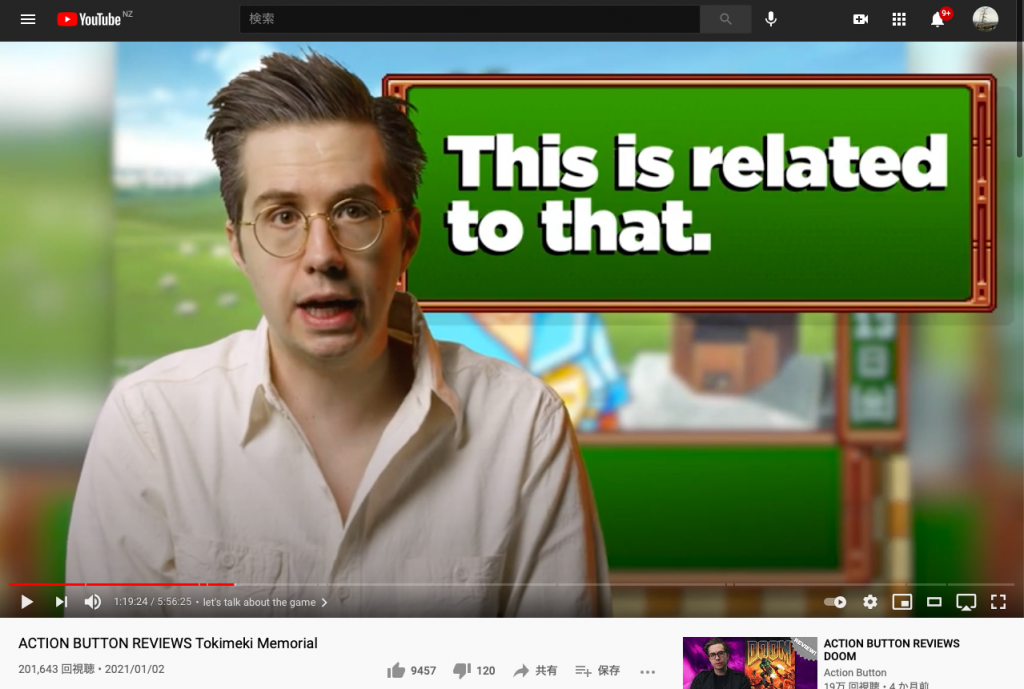 The review, which is more like a documentary miniseries on the game, is incredible for the attention it gives to game design and mechanics, the cultural context of video games in Japan and the US, and the psychology of love and objectification.
It's incredibly smart and watchable. Academic work should hope to be so fun, accessible, and insightful.
His Doom review is also excellent.
(Visited 481 times, 1 visits today)