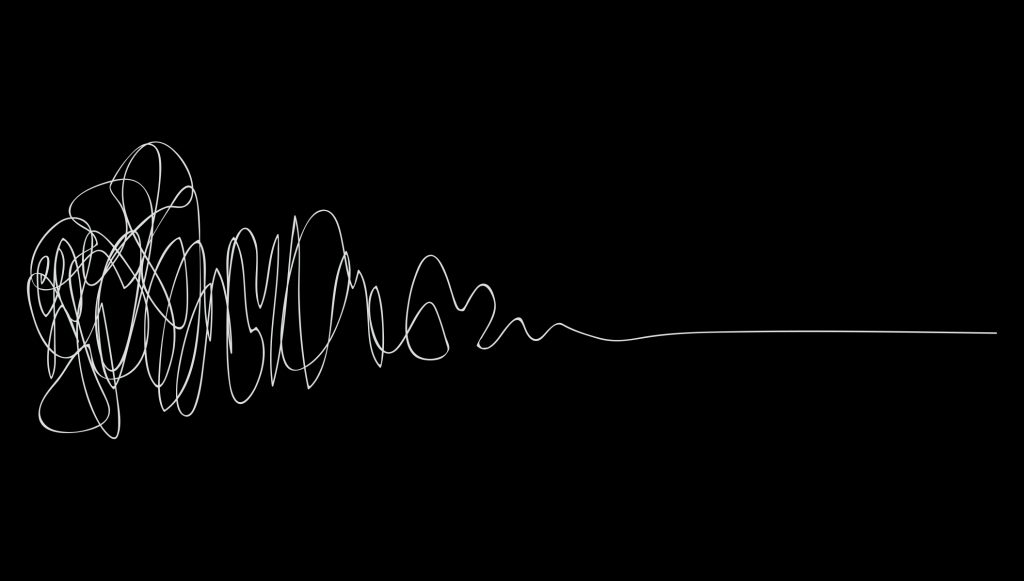 It seems to be well known among designers, but I only recently learned about the "Design Squiggle" a few days ago.
The Squiggle is a visual tool that helps you keep track of where you are in the design process. The big mess on the left is where most projects start: uncertainty with a bit of chaos. The smooth line on the right is where you eventually want to get to: clarity and focus.
Comparisons between cultural anthropology and design are not new. And yet it does not seem very widespread for anthropologists, and perhaps most other social scientists, to engage much with what designers do and think about to inform how they approach cultural research. Our models tend to be literary, philosophical, or scientific.
To me, this squiggle is a very good representation of what the research process in anthropology looks like. You are dropped in the middle of something interesting but difficult to process. Too much information. You try to pay attention to everything, make sense of the littlest occurrence, and tire yourself out in the process. As time goes on, you find a direction to go, but then find your eye pulled towards something new. Eventually, you learn how to separate figures from ground, and things start to make sense.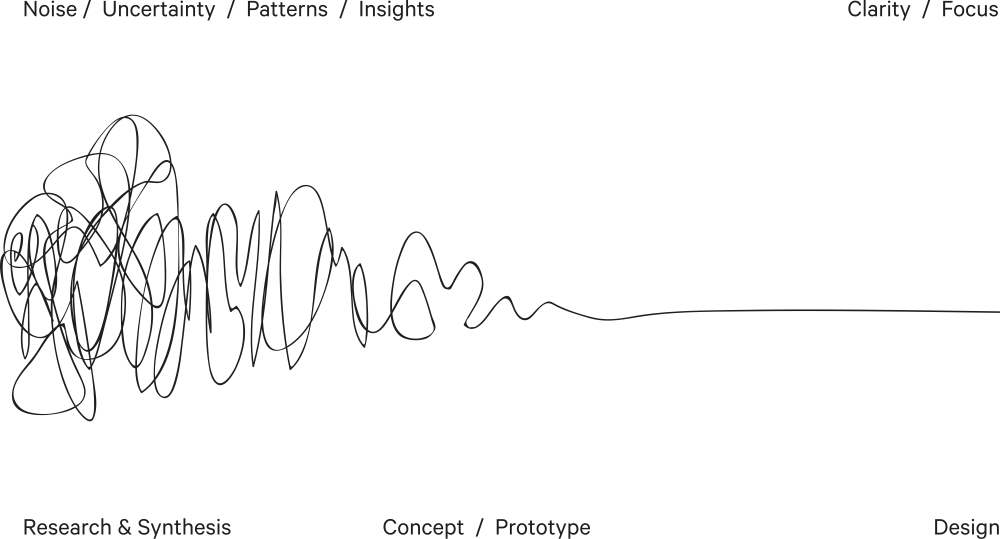 This is a feeling that any teacher of anthropology has tried to convey to a student. But it's not something that's easy to grasp when you're in the middle of first fieldwork, and this can be a source of more than a little anxiety. Maybe, I think, this Squiggle does better in conveying the feeling more than saying "This is what it's like for everyone."
The one thing I would add that would make the Squiggle feel truer to anthropological life is for squiggles to link to further squiggles in a nearly endless chain. The dissertation proposal is its own squiggle. Fieldwork is a bundle of squiggles. Writing is a squiggle for each paragraph, as is each chapter, each presentation, each article… Squiggles all the way down and at every step forward. I think the reason that all of the grad students and faculty members that I've come to know have tenacity as one of their defining traits is that tenacity is what it takes to work through endless fractal patterns of squiggles. Anthropologists should probably be called squiggleographers.
A fractal pattern of squiggles. One more thing: Since first encountering the work of Minakata Kumagusu during my fieldwork in Japan, I've been taken by a sketch of his that is known as the "Minakata Mandala."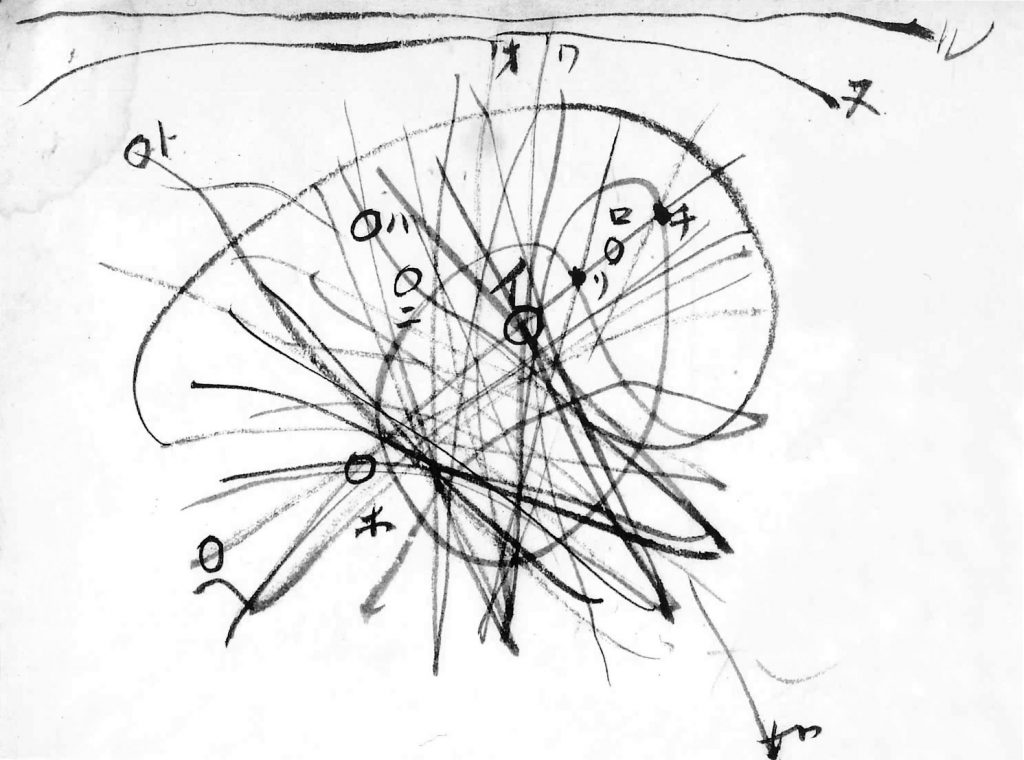 As I understand it, this is something that Evans-Pritchard would have called a diagram of witchcraft if he'd found it among the Azande. There are physical laws that can predict that an event will take place. But there is another order, beyond those laws, that explains why this event took place here, now, to these people. This is what Minakata's sketch tries to render visual. He may have been a squiggleographer avant la lettre.
(Visited 454 times, 1 visits today)